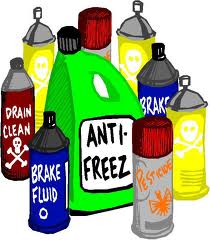 Ratepayers of Huron Shores may participate in HOUSEHOLD HAZARDOUS WASTE DAY Saturday, July 21, 2012, 10:00 a.m. – 2:00 p.m. at the Blind River Travel Information Centre Parking Lot.  This event is sponsored by the Town of Blind River. 
(Commercially Generated Hazardous Waste Will NOT be Accepted)
This service is intended to accept household hazardous waste only.  Hazardous waste generated from private businesses and community collection programs will not be accepted.  For more details contact the Huron Shores Municipal Office (705) 843-2033 or the Town of Blind River (705) 356-2251.
For a detailed list of accepted items please click here to view the printable one-page 2012 Household Hazardous Waste Day flyer.