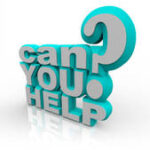 The following information is provided to advise area residents of relief funds and services open for donations to assist those in Elliot Lake affected by the recent tragedy at the Algo Centre Mall:
Relief funds have been established for people who have lost their jobs after the roof collapsed at the Algo Centre Mall. An estimated 300 people are now out of work and without paycheques after the tragedy on Saturday that has claimed two lives. Anyone who would like to donate money to help support the mall employees can donate at Royal Bank and Scotiabank in Elliot Lake or at any branch of the Northern Credit Union.
To donate through the Scotiabank: (this is institution, transit, account numbers) 002 57422 0085928
To donate through the Royal Bank: (this is institution, transit, account numbers) 003 01342 1002146
At the same time Northern Credit Union employees across the province rallied together to create the Elliot Lake Community Relief Fund. Credit Union employees have already donated $5000.00. Funds will go towards helping the community of Elliot Lake rebuild. Anyone who would like to donate money can do so at any Northern Credit Union branch to account number 1000 0000 7351.
The Blind River Travel Information Centre, 243 Causley Street, next to Timber Village Museum, will be accepting non-perishable food items to help the Elliot Lake Food Bank with their great needs. The hours of operation at the Travel Information Centre are 8:30 a.m. to 5:30 p.m. Monday to Friday and Saturday 8:30 a.m. to 4:00 p.m.  In addition, monetary donations, in the form of cheques, may also be made payable to the Elliot Lake Emergency Food Bank, and dropped off at the Tourist Information Centre.
Neighboring municipalities, at the request of the Office of the Ontario Fire Marshal, have sent fire fighting personnel to relieve their colleagues in Elliot Lake.  Huron Shores, having begun Wednesday, June 27th, and continuing over the next few days,  will have contributed 12 volunteers.