The Municipal Office will be closed for the Christmas and New Year's Holidays from 4:30 p.m., Friday, December 21st to Tuesday, January 1st inclusive.  The Office will re-open on Wednesday, January 2nd, 2013 at 8:30 a.m.
The Municipal Waste Sites will be open for the regular winter hours of 2:00-6:00 p.m. on Monday, December 24th but will be CLOSED on Wednesday, December 26th for the Boxing Day Holiday.  They will be open on Saturday, December 29th from 9:00 a.m. – 5:00 p.m. and Monday, December 31st from 2:00-6:00 p.m.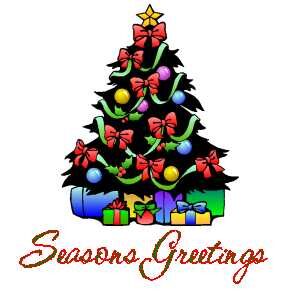 Council and Staff of the Municipality of Huron Shores wish everyone a Safe, Merry Christmas and a Happy and Peaceful New Year!