Make Fire and Carbon Monoxide Safety a Part of Your Cottage Opening Ritual
The Fire Marshal's Public Fire Safety Council kicked-off its 7th annual cottage safety campaign on May 10th urging all cottagers to protect their families and guests from fire and carbon monoxide.
The program, called "Peace of Mind for your Piece of Heaven," puts its 2013 focus on educating the public that it is vital to prepare and practise a home or cottage fire escape plan and to check and maintain smoke and carbon monoxide alarms, ensuring that they are fully powered and are not past their expiry date.
The Council is urging cottagers to follow these five steps when opening the cottage this season: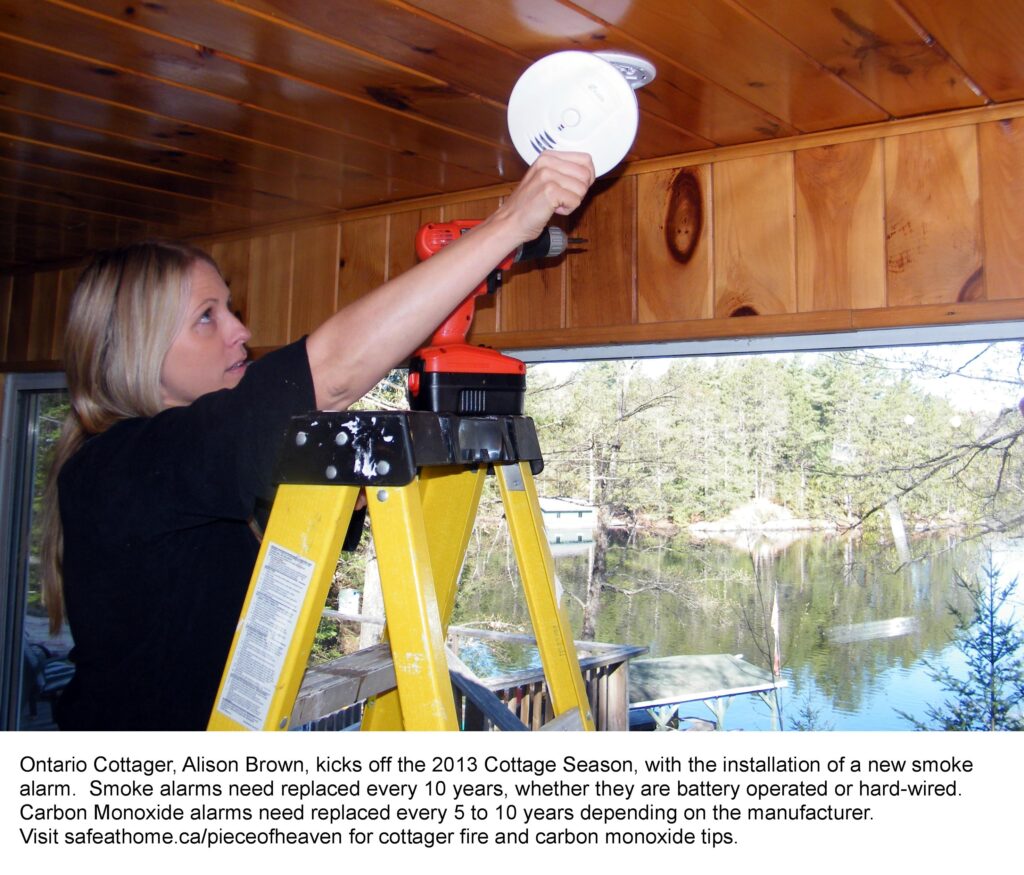 1. On Day One of cottage season, prepare and practise a fire escape plan ensuring, wherever possible, that you have two ways out of every room of your cottage.
2. Check the age of all smoke and carbon monoxide alarms. Immediately replace smoke alarms over 10 years old and CO alarms over 7 years depending on the manufacturer. This is required whether alarms are plug-in, hardwired or battery powered.
3. Install fresh batteries in all alarms, especially those in cottages that were closed down for the winter as cold drains battery power.
4. The same Ontario law applies in cottages as in permanent homes – working smoke alarms are required on every storey of your cottage and outside all sleeping areas.
5. Cottages with fireplaces or fuel-burning appliances of any kind (e.g. propane or gas stove, furnace, water heater etc.) should have a carbon monoxide alarm – this is law in many cottage municipalities.

"To have peace of mind in your piece of heaven you need to first be sure your family and friends are safe from fire and carbon monoxide danger," says Ted Wieclawek, Chair, Fire Marshal's Public Fire Safety Council. "Summer fun can quickly turn to tragedy if you do not have a cottage or home fire escape plan, or if your smoke and CO alarms – your essential early warning systems – are not in place and functioning properly. You may have as little as one minute to escape a burning cottage or home."
"It is critical to make cottage safety as simple as possible," says Carol Heller, a fire and CO safety expert from Kidde Canada. "Install fresh batteries. Get the cob webs off all alarms with a light vacuuming. And if alarms need to be replaced, consider new technology that gives you a full 10 years of worry-free protection. These brand new models have a sealed lithium battery so there is never any battery to change for the entire life of the alarm."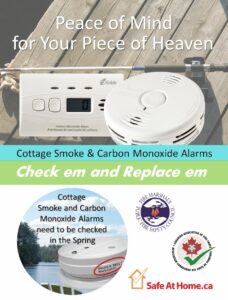 In cases where cottagers are unsure of the age of their smoke or carbon monoxide alarms, it is wise to err on the cautious side, and replace them.
The "Peace of Mind for your Piece of Heaven" campaign features a contest where cottagers can confirm they have checked all alarm expiry dates for a chance to win. Visit www.safeathome.ca/pieceofheaven for details.