The following message was received from the Ontario Seniors' Secretariat: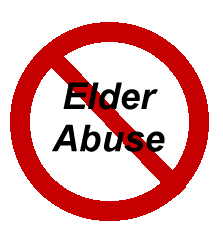 On June 15th, Ontario will join a number of jurisdictions across Canada and around the world in marking World Elder Abuse Awareness Day (WEAAD).
By wearing something purple on June 15th, we can raise awareness of this important issue and demonstrate that we are united in the belief that elder abuse cannot be tolerated.  For more information and resources on WEAAD, visit the International Network for the Prevention of Elder Abuse website.
Ontario has long been a leader in supporting initiatives that help ensure that as people age they continue to live with dignity, security and autonomy.  To this end, a new toll-free, province-wide Seniors Safety Line (1-866-299-1011) for seniors at risk of abuse provides assistance 24 hours per day, seven days per week, in 154 languages.
For additional information and resources respecting prevention of elder abuse please visit the Ontario Seniors Secretariat website.