ATTENTION:  HURON SHORES RESIDENTS
WATCH YOUR MAILBOXES FOR HOUSEHOLD SURVEY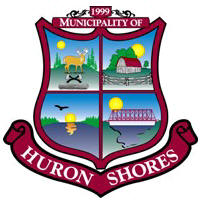 On Friday, July 19th, the Municipality of Huron Shores will be mailing out a household survey flyer to obtain input from all Huron Shores residents respecting the Municipal Arena in Iron Bridge.  The Municipality has concerns regarding the current limited use of the Arena and therefore the future direction of the facility.
 An Arena Ad Hoc Committee (comprised of a member of Council, a member of the Iron Bridge Arena Board, a member of the Iron Bridge Agricultural Society and 4 members of the Community) has been tasked to gather information and prepare a report to Council by September 30, 2013 with recommendations respecting the future of the Iron Bridge Arena.  As part of the review, the Committee is to consider the following: the building condition and repair requirements; annual operating costs; current and projected demographic of Arena users; and current and possible future users and usage.
The Arena is ideal for large functions.  However, community event attendance and private rentals have decreased over the years, while maintenance costs continue to escalate.  Also, the Arena is a natural ice facility, dependent on cold weather for ice making.  Warmer winters have shortened this season.
Council is requesting a few minutes of your time to complete the household survey to help determine community interest respecting the continued viability of the Arena.
Council is facing some tough decisions and wishes to thank you for exercising your right as a resident and/or ratepayer of Huron Shores in helping to provide crucial information to guide those decisions.  Any and all thoughts and ideas respecting the future of the Arena are gratefully accepted.
Completed surveys may be submitted to the Municipal Office or placed into any one of the drop-off boxes located at:  the Little Rapids General Store; Maple Ridge Store; Rosenberg's Sowerby Lumber & Builders Supplies; Village General Store; Sunray Café; or Huron Shores Ward 4 Recreation Centre, no later than Friday, August 9, 2013.
Should you have any questions respecting this important survey, please contact the Municipal Office at 705-843-2033 or email@huronshores.ca.