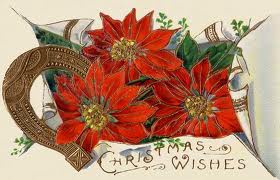 The Municipal Office will be CLOSED from Noon, Tuesday, December 24th, 2013, to Wednesday, January 1st, 2014, inclusive.  The Office will re-open on Thursday, January 2nd at 8:30 a.m.  All Waste Sites will be CLOSED the Wednesdays of Christmas Day and New Year's Day.  The Sites are open at the regular winter hours of  Mondays 2:00 – 6:00 p.m. and Saturdays 9:00 a.m. – 5:00 p.m.
Council recently passed by-laws with respect to new planning and zoning fees and open air burning that will come into effect January 1st, 2014.  Council also adopted, via by-law, the provincially-mandated Asset Management Plan.  To view these by-laws, please visit the By-laws page of this site and/or the following webpages for detailed  information:
Council, Staff and the Fire Department of the Municipality of Huron Shores wish you a Merry Christmas and a Happy, Healthy, and Safe New Year!