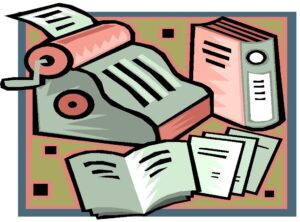 The Second Installment of your 2014 Interim Property Tax is due Friday, May 30th, 2014.  Payment may be remitted as follows:
at the Municipal Office (cash or cheque only, Interac/Debit Card service is not available);
via Canada Post (cheques, travellers cheques, money orders, etc.);
electronically via your Canadian financial institution;
or, the Municipality's e-Pay portal accessed from the Huron Shores website.  Note:  A fee will be charged by the provider for this service.
All payments must be in Canadian funds.
The Treasury Department issues property tax bills two (2) times per year.  The Final Tax Billing will be issued in early September.  The installment due dates are September 30th and November 31st (the last business day of each month).
The Municipality strives to ensure that all tax notices are mailed out on time and to the most recent address on the assessment roll.  Address changes MUST be submitted to the office in writing.  Please click here to view the Address Change Form.  (The Form is also available on the Treasury Department page of the website.)  It is the responsibility of the taxpayer to ensure that payments are made in a timely manner, regardless of receipt of the tax notice.