Make the grade and test your smoke alarms today!
Working Smoke Alarms Save Lives – Test Yours Every Month!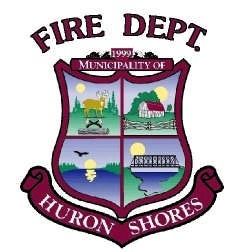 Fire Prevention Week is October 5 – 11, 2014. This year's theme is Working Smoke Alarms Save Lives: Test Yours Every Month. To increase the chances of surviving a fire, the Huron Shores Fire Department is reminding everyone in our community to test their smoke alarms today and monthly.
Ontario law requires that working smoke alarms be located on every storey of the home and outside all sleeping areas. The Huron Shores Fire Department recommends the following smoke alarm and safety tips:
Test smoke alarms monthly. Consider vulnerable family members, friends and neighbours who may need assistance in maintaining and testing their smoke alarms – let's make sure to test theirs too!
Change the batteries once a year.
Replace smoke alarms after 10 years.
Develop and practice a home fire escape plan with everyone in your household.
To coincide with Fire Prevention Week, the Fire Department is holding its Annual Open Houses on Tuesday, October 7th at the Little Rapids Fire Hall and Thursday, October 9th at the Iron Bridge Fire Hall from 4:00 to 6:00 p.m. each evening.  Everyone is welcome to come out and meet your volunteer firefighters.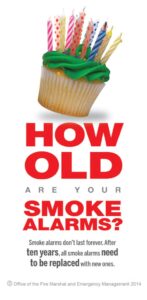 As part of the Huron Shores Fire Department's Community Fire Safety Awareness Program, Smoke and Carbon Monoxide (CO) Detectors are available for purchase to members of the public at the Municipal Office (7 Bridge Street, Iron Bridge), during regular office hours (Monday-Friday, 8:30 a.m. – 4:30 p.m.  Quantities are limited.
To get more information about smoke alarms, visit the Fire Department page of this site or (OFMEM website at www.ontario.ca/firemarshal).