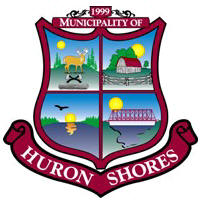 REMINDER:   ADVANCE VOTING DAY
Advance Polls for the Municipal Electors of the Municipality of Huron Shores in the District of Algoma will be held upon the date and at the time and places stated below for the purpose of electing the following:
MAYOR One (1) to be elected at large
COUNCILLOR – Ward 3 Two (2) to be elected
ENGLISH PUBLIC SCHOOL BOARD TRUSTEE
(Algoma District School Board) – Ward 1 One (1) to be elected
Date &

Time: Saturday, October 18, 2014, 10:00 a.m. – 5:00 p.m.
Locations:
Ward 1  – Thessalon Twp. Community Centre, 4 Little Rapids Rd., Little Rapids
Ward 2 –  Sowerby Hall, 1410 Basswood Lake Rd., Sowerby
Wards 3 & 4 –  Huron Shores Municipal Council Chambers, 7 Bridge St., Iron Bridge
Please click here to view the list of certified candidates.
Please click here to view a map of the Huron Shores Electoral Wards.
Municipal Election Day in Ontario is Monday, October 27th, 2014.  Please click here to view the September 23rd, 2014 Notice of Election Information and Polling Locations post for more information with respect to poll locations and time, proof of identity and residence, as well as voter proxy applications.