The Municipality has received the following information respecting the Annual General Meetings for the Central Algoma Freshwater Coalition (CAFC) and the Big Basswood Lake Association:
Join the Central Algoma Freshwater Coalition (CAFC) at their upcoming Annual General Meeting, Thursday, July 16th, 2015, 7:00-9:30 p.m. Bruce Station, 109 Station Rd.  Here about the projects CAFC has completed over the last year and what they are working on now!  Have your say by becoming a Director or by voting as a Member.  The feature presentation is Symphony of the Soil.  Please click here to learn more.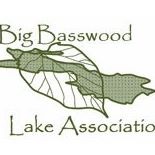 The Big Basswood Lake Association is holding its Annual General Meeting on Sunday, July 19th, 2015, at 10:00 a.m. at the Sowerby Hall, 1410 Basswood Lake Rd.  Featured Speakers are Lauren Tonelli, Invasive Species Centre, Sault Ste. Marie re:  Invasive Species Update/Prevention on Inland Lakes; and Wayne Berthelot, OPP Marine Unit re:  New ATV/UTV Rules and Regulations.  Please click here to visit the association's website:  www.bigbasswood.ca.