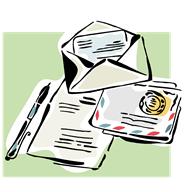 The 2015 Final Property Tax Bills have been mailed out.  Payments may be made in 2 installments (Due Dates:  September 30th and November 30th, the last business days of the month).  The Municipality strives to ensure that all tax notices are mailed out on time and to the most recent address on the assessment roll.  Address changes MUST be submitted to the office in writing.  Please visit the Treasury Department page to download a "Change of Address" Form or contact the office directly at 705-843-2033 or email@huronshores.ca.   It is the responsibility of the taxpayer to ensure that payments are made in a timely manner, regardless of receipt of the tax notice.
PROPERTY TAX PAYMENT OPTIONS: E-Payments:  On-line property tax payment is available on the Home Page of huronshores.ca. To remit payments via this secure service, simply click on the bright red button, login, and set up your account by following the step-by-step instructions. When paying please include your 19-digit roll number without any dashes (e.g. 5724000001135790000). Pay each tax bill individually. Allow two (2) business days to receive your account confirmation. A fee will be charged by the provider for this service.  Canadian Financial Institution:  Payment may be remitted via your local financial institution branch, by telephone or on-line. In Person:  Cash or cheques, in Canadian funds only, are accepted at the Municipal Office. Interac/Debit Card service is not available.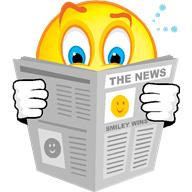 2015 Fall Newsletter & 2014 Municipal Performance Measurement Program (MPMP) Report:  Enclosed with your tax bill is the Municipality's Fall Newsletter and the 2014 MPMP Report.  The newsletter contains important notices for, among other items, upcoming public meetings to review the Draft Comprehensive Zoning Document, changes to the Waste Site Hours of Operation, and Fire Department smoke and CO alarm home inspections.  The  2014 MPMP Report details the total 2014 costs for municipal services and compares them to the previous 2 years. Please click on the links below to view these documents.