The Municipality has received the following information from Statistics Canada: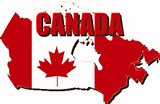 Statistics Canada is hiring staff in Huron Shores for the 2016 Census
Are you interested in working in your community?
Supervisory and non-supervisory positions that require extensive outdoor work in urban, rural and remote areas of Canada are available.
What kinds of jobs?
Crew Leaders (supervisors): As a Crew Leader, you will train, lead and supervise a team of Enumerators. You will also be involved in staff recruitment.
Enumerators: As an Enumerator, you will identify dwellings on maps, conduct personal interviews and follow up with respondents, in person and by phone.
When?
Varying employment periods between March and July 2016, depending on assignment and location.
Who can apply?
You are eligible to apply if you are:
18 years or older prior to the start of duties
a Canadian citizen or eligible to work in Canada
able to commit to at least 20 hours per week including days, evenings, weekends and holidays as required.
A valid driver's licence and access to a vehicle are required in some areas. Candidates should be computer literate and have access to a home computer with Internet functionality.
All candidates must pass a written test, reference check, and government security assessment. Supervisory positions will require the candidate to pass an interview.
Rate of pay
$16.31 to $19.91 per hour plus authorized expenses.
Apply now!
www.census.gc.ca/jobs
1-877-325-2016
TTY (a telecommunications device for people who are deaf): 1-866-753-7083
English Flyer & French Flyer