The following notice was received from the Government of Canada: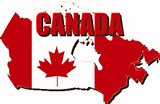 "The 2016 Canada Day Challenge was launched this week! The Challenge will be a great opportunity for Canadian youth between 8 and 18 years of age, inviting them to express their creativity.
We invite Canadian youth to start thinking about the Challenge now and how they can demonstrate your pride in Canada. We have three exciting categories:
DRAW IT! Draw, paint, and sketch! Youth can draw inspiration from Canada's past and present to create a colourful poster design.
SNAP IT! Youth can use their smartphones or digital cameras and submit their best photograph. That captures Canada through their eyes.
WRITE IT! Youth can express their thoughts about what Canada means to them and capture Canada's amazing spirit in writing. The original work can be a short story, a poem, or an essay.
Please visit our website at Canada Day Challenge for more contest details and to see the exceptional works of the 2015 winners."