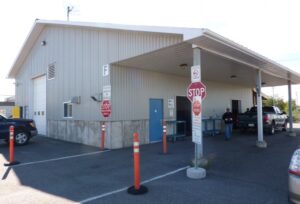 A Special Household Hazardous Waste Drop-Off day will be Saturday, February 20, 2016 at the Sault Ste. Marie Landfill, 402 Fifth Line East, from 8:00 a.m. – 4:00 p.m. Here is the list of acceptable and unacceptable items (pdf).
Residents and Ratepayers of Huron Shores may drop off Household Hazardous Waste at the Sault Ste. Marie Household Hazardous Waste Depot free of charge.  The Hazardous Waste Depot is currently located at 115 Industrial Park Crescent (turn off Great Northern Road across from Giovanni's Restaurant); but later this year it will be relocated permanently to the City Landfill at 402 Fifth Line East (watch for information regarding this upcoming move).  The Hazardous Waste Depot Hours of Operation are:  April 14 – October 29, 2016 (except for holidays); Thursday and Friday, 9:00 a.m. – 6:00 p.m.; Saturdays, 8:00 a.m. – 4:00 p.m.  Note: During the closed season, please keep your household hazardous waste items for proper disposal at one of the City's event days scheduled periodically through the off-season.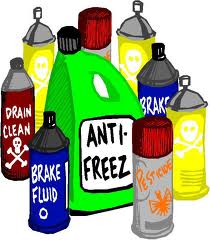 In addition, the Municipality of Huron Shores has participated in the Town of Blind River's Household Hazardous Waste Day held every second year during the summer months.  Please watch for further details.