If you're in the Huron Shores area in the coming weeks you will find plenty of things to see and do: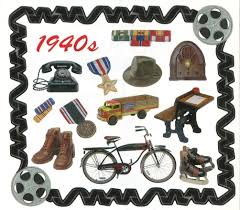 The Iron Bridge Historical Museum's special exhibit, The 1940's – A Decade of Events along the North Shore, continues until August 20th.  The Museum, located at 1 James Street, is open daily from 9:00 a.m. to 7:00 p.m. The Museum also features items that highlight our farming, pioneer and lumberjack heritage, as well as a shady picnic area and public washrooms.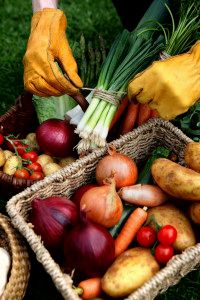 Farmers' Markets:  The Gazebo at the Museum also hosts the weekly Iron Bridge Farmers' Market on Saturdays from 9:00 a.m. to 2:00 p.m.  Don't forget the Sowerby Farmers' Market, also on Saturdays, at the Historic Cordukes/Weber 12-Sided Barn, located approximately 10 minutes west of Iron Bridge off Highway 17 at 1410 Basswood Lake Road, next to Sowerby Hall.  There's always plenty of fresh local produce, delicious baking and preserves, as well as handicrafts available.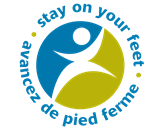 If you're a senior and feel like getting a little exercise there are Free Exercise Classes for Seniors on Tuesdays and Thursdays from 3:00 to 4:00 p.m. at the Iron Bridge Recreation Centre (Kitchen Entrance), located at 1 Chiblow Lake Road, at the intersection with Highway 17.  Exercises are adaptable for all fitness levels and include  strength, balance, and flexibility training.  Please bring your own water, wear comfortable clothes and appropriate footwear.  Contact:  Lisa Trivers, 705-356-2265 x 2482 for details.  The exercise classes are sponsored by the North East Local Health Integration Network (LHIN) and the North Shore Health Network (formerly Blind River District Health Centre).

Take in some baseball, play some horseshoes, and enjoy a pancake breakfast at the Annual Iron Bridge Lions Club Community Days & Family Baseball Tournament from August 12th-14th.  Friday Ball Games begin at the Ball Park at 5:30 p.m.; Snack Bar & Bar Open, Easy In – Easy Out Horseshoes at the Lions Club Hall, 10 Clarissa Street, 6:30 p.m., admittance $2.00; Saturday:  Pancake Breakfast at the Hall, 7:30 – 10:00 a.m.:  Adults $9, Children 10 & under $7;  Ball games at the park continue from 8:00 a.m.;   Horseshoe Tournament (Men 9:30 a.m., Ladies 1:00 p.m.); Sunday:  Ball Tournament continues, 8:00 a.m., Mixed Doubles Horseshoes at the Hall, 12 Noon.  For details, contact the following:  Baseball – Brad 705-849-7744; Horseshoes – Jack 705-843-5453; Lions Hall – 705-843-2667.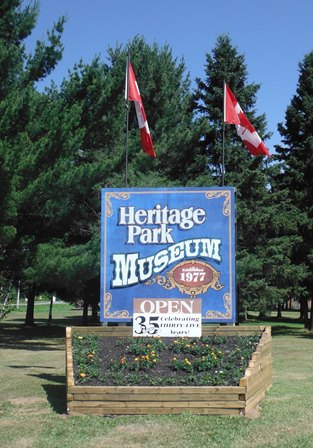 In August the Thessalon Township Heritage Association is hosting a series of Heritage Arts & Crafts Revival Workshops at the Heritage Park Museum in Little Rapids (2 Little Rapids Rd.) as follows:  Thursday, August 11th – Cross Stitch Embroidery; Tuesday, August 16th – Crochet with yarn; Thursday, August 18th – Embroidery.  All workshops are from 1:00 – 4:00 p.m.  The Cost is $10/workshop, includes materials. To register, please call Mary Anne at 705-842-2722 & leave a message.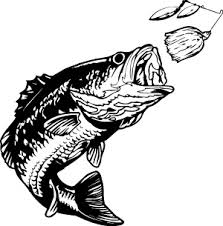 In addition, the Mississauga First Nation hosts the Annual Bass Fishing Derby Weekend on Saturday, August 13th, from 6:00 a.m. to 4:00 p.m. at Chiblow Lake Lodge, located approximately 20 minutes north of Iron Bridge on Chiblow Lake Road.  Early Registration is Friday, August 12th,  from 6:00 to 8:00 p.m. at Cabin #1.  Registration fees:  Adults 16 + $25; Youth 12-15 years $10; Children 11 years & under – Free.  Cash prizes for Adults aged 16 + and Youth aged 12-15 years.  For details contact Kelly Daybutch, CSSC, 705-356-1621 ext 2242.