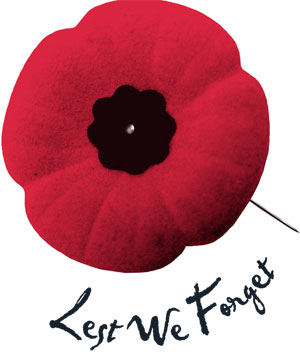 In observance of Remembrance Week, November 5-11, 2016, the Municipal Office and the Huron Shores Public Library (open Tuesdays & Fridays, 1:00 to 7:00 p.m.) have available copies of educational material suitable for all ages.  Materials include the following:
Additional educational materials, activity ideas, and historical information (all items are free to access) may be found on the Veterans Affairs Canada Remembrance website.
Please be advised that both the Municipal Office and the Library will be closed on Friday, November 11th, for Remembrance Day.  Council and Staff encourage everyone to attend, if possible, Remembrance Day services in your community.  Services in the immediate Huron Shores area will be held in Blind River, Iron Bridge, and Thessalon.