This is a reminder that Summer Student Employment Applications must be submitted by 4:30 p.m. on Wednesday, May 24th, 2017.  For details and the required Student Application Form, please read the original post from May 3/17 below:
Originally Published May 3/17:
Summer Student Employment Opportunities
**PENDING APPROVAL OF FUNDING**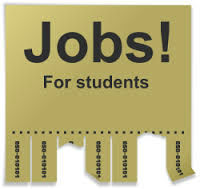 The Municipality of Huron Shores is accepting applications for the following positions (Ages 15-29 & Attending School):
Tourism Research Co-ordinator
Municipal Office, Iron Bridge
Municipal Assistant to Public Works Dept.
Municipal Office, Iron Bridge
Municipal Assistant to Fire Dept.
Fire Stations in Iron Bridge and/or Little Rapids
Museum Assistants
Iron Bridge Museum
Candidates will submit a completed Student Application Form, a cover letter AND resume, identifying the position(s) you are interested in, no later than 4:30 p.m., Wednesday, May 24, 2017 to:
Deborah Tonelli, Clerk/Administrator
Municipality of Huron Shores
P.O. Box 460
Iron Bridge, ON   P0R 1H0
E-mail: email@huronshores.ca
For more information call 705-843-2033 or visit www.huronshores.ca
We thank all applicants for their interest; however only those selected for an interview will be contacted. Interviews will be conducted the week of June 5, 2017.
In accordance with Section 29(2) of the Municipal Freedom of Information and Protection of Privacy Act, personal information collected will be used for the purpose of assessing eligibility for employment only.
The Municipality of Huron Shores is an inclusive employer.  Accommodation is available in accordance with the Ontario Human Rights Code and the Accessibility for Ontarians with Disabilities Act, 2005.