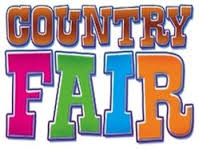 On Monday, August 7th, the Civic Holiday, the Thessalon Township Heritage Association hosts its annual Country Fair and Silent Auction from 11:00 a.m. to 3:00 p.m. at the Heritage Park Museum and the Thessalon Twp. Community Centre, 2 and 4 Little Rapids Rd., respectively.  There will be live local music, children's activities, a quilt display, a Canada 150 Exhibit, vintage cars and tractors; alpacas from Meadow View Farms, historical displays and bake table.  Lunch will be served all day from the kitchen and barbecue.  A raffle of 3 "Canada 150" prizes will be held.  Many local vendors will also be on site.
While at the Fair, take some time to visit the new Little Rapids Community Garden on the Community Centre property.  Volunteers will be there offering fruit juice and other refreshments as well as vegetables, herbs and edible flowers.  If you wish to help out with the Garden, please contact Patricia Wynter at 705-255-3441.  Produce from the Garden is available for all members of the community.  The Community Garden is made possible with assistance from the North Channel Healthy Kids Community Challenge and the Municipality of Huron Shores through the Little Rapids Recreation Committee: Weed it.  Pick it.  Eat it.
The Heritage Park Museum is wholly-owned and operated by the Thessalon Twp. Heritage Association and is open daily in July and August from 10:00 a.m. to 5:00 p.m. Admission is by donation. Established in 1977, the Heritage Park Museum offers a glimpse of what life would have been like for those living in the area over 100 years ago:  authentic displays and buildings include a general store, a chapel, the blacksmith shop, a drive shed, the schoolhouse and a pioneer home.  During the off-season the Park is available for group tours, weddings, or other events, by appointment only.  Contact Mary Anne MacDonald (Museum Curator) at 705-842-2722.
The Thessalon Twp. Community Centre, a former schoolhouse, is owned and operated by the Municipality of Huron Shores.  The facility is overseen by the Little Rapids Recreation Complex Committee. It also oversees the Little Rapids Ballpark and the Gazebo. For rental information for the Community Centre and other municipal facilities please contact the municipal office at 705-843-2033.
Also this weekend, from August 3rd-7th, is the Town of Thessalon's Community Days and Family Baseball Tournament.  Please visit the Town of Thessalon webpage for more details.  The Ball Tournament continues all weekend at both Lakeside Park in Thessalon and at the Little Rapids Ballpark.
From August 4th-6th Thessalon First Nation hosts its 24th Annual Pow Wow on the Pow Wow Grounds.  The theme this year is "Honouring our Ancestors and our Grassroots".  For more info contact Vi McLean at 705-842-2670 or visit the  Thessalon First Nation webpage.