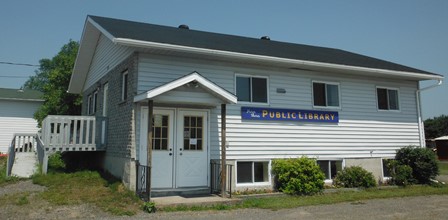 Residents and ratepayers are advised that the accessible ramp at the Huron Shores Public Library (located at 10 Main Street, Iron Bridge) is currently being removed and a new covered ramp is being installed.  The former Iron Bridge Public School bell will be installed on the roof at this time as well.  The work is expected to last approximately 3-4 weeks.  The Municipality regrets any temporary inconvenience this renovation project may cause to regular users of the facility but the new ramp will greatly enhance the accessibility of the overall building.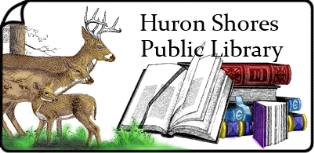 The Library remains open for its regular operating hours on Tuesdays and Fridays from 1:00 p.m. to 7:00 p.m. It  continues to host a weekly Friday Knitting Club,  a monthly Book Club (3rd Tuesday of the month at 2:00 p.m.), offers free Wifi and computer/internet access at each of the 7 work stations, DVDs/Blu-Rays, audio books, inter-library loan service.  A meeting space is also available by reservation. Stop in and check out what your local library has to offer! For  further details call 705-843-2192 or e-mail hslibrary@hotmail.ca.  Librarian Terri Beharriell and her assistants will be happy to speak with you.   Watch for updates on the progress of this important renovation project on huronshores.ca.
The Municipality extends acknowledgement of funding for this project from the Enabling Accessibility Fund under Employment and Social Development Canada.