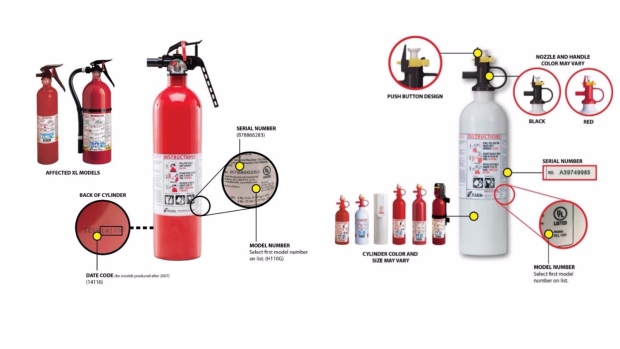 An American company is recalling 37 million fire extinguishers in the U.S. and 2.7 million in Canada because they can get clogged or require excessive force to discharge and won't work in an emergency.
Kidde Corporation, based in North Carolina., said Thursday it is recalling 134 different brands of fire extinguishers manufactured between Jan. 1, 1973, and Aug. 15, 2017. The recall includes models that were recalled two years ago.
Please click here to read the post from CBC.ca and a link to the complete list of the recalled fire extinguisher models.