The Municipality has received the following from Melinda Freer, Algoma Public Health, of the North Channel Poverty Network: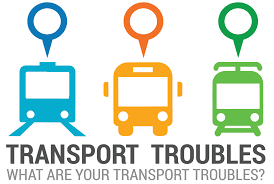 "The North Channel Poverty Network has identified four key areas of concern for our area which encompasses Echo Bay through Iron Bridge.  These areas are: Food Security, Transportation,  Essential (emergency) Services, and  Housing Security.
We recognize that lack of public transportation is a barrier for many getting to essential medical and non-medical services.  This could include getting to a location within Central Algoma or in Sault Ste. Marie.  It could be for any activity that would benefit your family, such as grocery shopping, dentist visits, councillor appointments, etc.
We invite all citizens in our area, or those who serve residents in our area in any capacity, to fill out the following survey.   We are assessing the need for public transport and what activities/locations people need this transport to access.
We also welcome any concerned community member to join our Poverty Network, who feels they can contribute to this process. We are looking for champions in each of our communities.  Please contact me at mfreer@algomapublichealth.com if you have any questions."
You can access the survey at https://www.surveymonkey.com/r/GQ2G7GJ.