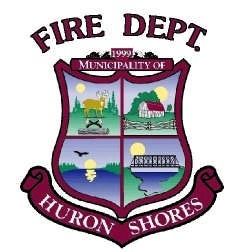 The Ministry of Community Safety and Correctional Services (MCSCS) sends out a daily incident summary to fire chiefs detailing fires or investigations where the Office of the Fire Marshal (OFM) is requested to assist. One of the statistics included with this report is the number of fatalities that have occurred during the year, up to, and including that specific day. This year has been a fairly bad year for fire-related deaths (62 in Ontario as of July 25, 2018). These statistics are almost 32% higher than last year at this time.
As a fire chief I ponder the reason behind the increase, particularly after smoke alarms are required for all homes; and CO detectors are now mandatory in most dwellings including seasonal residences and campers/mobile homes. The only buildings that are exempt don't use combustible fuel or wood for heating; or do not have an attached garage to the house.

The three main reasons that come to mind are:
people are still refusing to install them in their homes even though they are very inexpensive and required by law;
the devices have been installed but have not been maintained, or they have been intentionally disabled, again, which is an infraction of the law; or
people don't realize the urgency of vacating a house when the alarms correctly operate and detect smoke or fire.
Due to the use of engineered wood products in most modern home construction, and the combustible nature of the furniture and decorative accessories in our homes, the time it takes for a house to become engulfed in flames is the matter of a single minute or two from the time the smoke detector operates. Every second counts:
Evacuate everyone immediately if the smoke detector goes off.
Once outside, call 911 for the fire department, or if you don't have a cell phone ask a neighbour to make the call.
Make sure to account for everyone in the house. A fire escape plan that is practiced, complete with an agreed meeting place in the event of an emergency, will make this a much easier task.
The fines for not having a working smoke alarm or CO detector are considerable, ranging from $260 to $390 per infraction, including victim surcharges. Depending on the layout of your house, several alarms and detectors may be required.
Please don't underestimate the importance of a functioning smoke alarm and the urgency of exiting the premises if it goes off.
Fire Chief Jim Kent
Huron Shores Fire Department