The Municipality of Huron Shores has received the following information from the local branch of Canadian Blood Services:
"Season's Greetings Supporters,
 I am reaching out to you to ask for your help in sharing the word about Canadian Blood Services' upcoming Blind River Mobile Donor Centre being held on Monday January 7th, 2019 at the Blind River Community Centre from 4:00 p.m. – 8:00 p.m. Currently, this donor centre is only 45% booked which means we are not on track to collect the 77 units of blood needed to support hospital patients early in the New Year.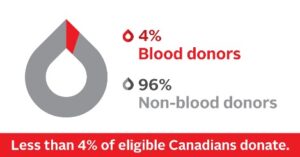 This holiday season Canadian Blood Services has made a special request for O-negative donations as current blood supplies are especially low. In an emergency – when there is no time to confirm a patient's blood type – many patients rely on O-negative blood for survival. It could take up to 50 donations to assist a single car accident victim.
 Your donations will go on to help hospital patients like Aubrey who required more than 50 blood products during treatment for acute myeloid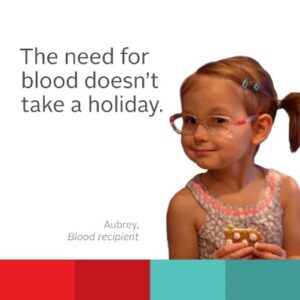 leukemia. Thanks to donors, today she is a thriving three-year-old who is living life to the fullest!
So, why not join Canada's Lifeline and make a lifesaving difference this holiday season.
Book your appointment now at www.blood.ca or by calling us at 1-888-2DONATE and please share the attached poster with family, friends, and co-workers to encourage them to roll up their sleeves.
Why not make an lasting impact on someone life as a team and get a ride on our FREE Give life shuttle to and from the donor centre- You pick the date and time! Please feel free to reach out to me at your convenience should you like to arrange a shuttle – see attachment for more information. 
Finally, on behalf of the entire CBS Team I'd like to wish you all a very happy and safe holiday season and thank you for your ongoing support towards Canada's Lifeline."
 Warm Regards,
Jenny Fortin
Territory Manager
Donor Relations
T  705-688-7336  |  C  705-665-6492
jenny.fortin@blood.ca
blood.ca
Together, we are Canada's lifeline. | Ensemble, nous sommes la chaîne de vie du Canada.