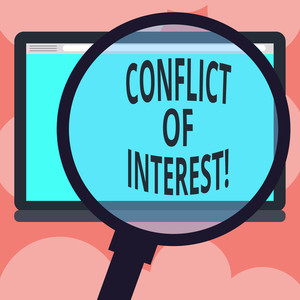 Effective March 1, 2019, as per the Municipal Conflict of Interest Act, members of council, committees and boards are required to declare a pecuniary and/or conflict of interest and submit a form to the Clerk advising of same.  Such declarations are also noted in the approved meeting Minutes as has been the practice.  Here is an excerpt from the Act:
Principles
"1.1 The Province of Ontario endorses the following principles in relation to the duties of members of councils and of local boards under this Act:
1. The importance of integrity, independence and accountability in local government decision-making.
2. The importance of certainty in reconciling the public duties and pecuniary interests of members.
3. Members are expected to perform their duties of office with integrity and impartiality in a manner that will bear the closest scrutiny.
4. There is a benefit to municipalities and local boards when members have a broad range of knowledge and continue to be active in their own communities, whether in business, in the practice of a profession, in community associations, and otherwise. 2017, c. 10, Sched. 3, s. 1."
Hard copies of the completed prescribed forms are available for viewing at the Municipal Office during regular business hours, Monday to Friday, 8:30 a.m. to 4:30 p.m., or by clicking on the links below for each individual meeting.
Summary of Declaration of Interest is available for review. For all other declaration of interest forms, please see individual Councillor pages: