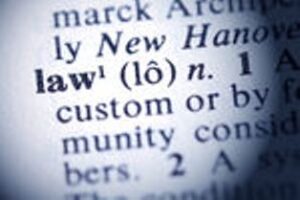 The following consolidations are an electronic reproduction made available for information only. They are not an official version of the By-law. The format may be different, and plans, pictures, other graphics or text may be missing or altered. The Municipality of Huron Shores does not warrant the accuracy of these electronic versions.  The consolidations cannot be distributed or used for commercial purposes.  Official versions of all By-laws may be obtained from the Municipal Office by calling (705) 843-2033.
Below please find links to the most frequently requested by-laws, available for viewing and download in Adobe PDF format (documents without original signatures only).
By-law #99-36  –  Building Permit Fees and Regulations (Schedules A & B)
By-law #00-08  –  Animal Control
By-law #04-06  –  Smoking in Public Places
By-law #08-37  –  Garage Sales
By-law #08-60  –  Clean Yard By-law
By-law #10-52  –  Firearms By-law & Schedule A
By-law #13-15 –  Procurement Policy
By-law #13-24 – Cemetery By-law – For Fees etc. visit the Cemeteries page
By-law #13-56 – Prohibited Mammal & Reptile Species
By-law #14-07 – Establish Council Code of Conduct & Schedule A
By-law #14-08 – Open Air Burning
By-law #14-26 – Prohibit Use of Waterpipes in Workplaces & Enclosed Public Places
By-law #14-29 – Establish Planning Fees
By-law #14-41 – Adopt Municipal Energy Plan & Schedule A (Municipal Energy Plan)
By-law #14-69 – Update Capital Asset Management Plan – Appendix (Asset Management Plan) & Capital Asset Summary Worksheets
By-law #15-14 – To Control Noise
By-law #15-39 – Permit On-Road Access for Off-Road & All-Terrain Vehicles
By-law #16-08 – Standardize Waste Site Operation Guidelines
By-law #16-83  –  Procedural By-law
By-law #18-18 – Comprehensive Zoning By-law
By-law #18-64 – Zoning Amendment #1 – Section 1.10 Administrative Changes & re-formatting
By-law #18-74 – Establish All-Encompassing Emergency Response & Emergency Plan – Schedule 'A' (Emergency Plan)
By-law #19-29 – Establish 2019 Tax Ratios
By-law #19-30 – Establish 2019 Tax Rates – Schedule 'A' 2019 Budget 
By-law #20-34 – Establish 2020 Tax Rates – Schedule 'A' 2020 Budget
By-law #21-26 – Establish 2021 Tax Rates –  Schedule 'A' 2021 Budget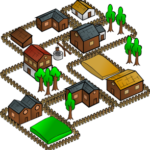 Huron Shores Official Plan & Comprehensive Zoning Document
The Official Plan (OP), adopted by Council in 2008 has received final approval from the Ministry of Municipal Affairs and Housing (MMAH) and is now in effect.  To view the OP and the approved Schedules, as well as the Comprehensive Zoning Document and schedules, please visit the Planning Department page of this site.  Below are the By-laws approving the Official Plan and the Official Plan Amendment #1.
By-law #08-51 Adopt Huron Shores Official Plan
By-law #12-21 Huron Shores Official Plan Amendment #1
Please contact the Municipal Office should you require copies of any by-laws not listed on this website.