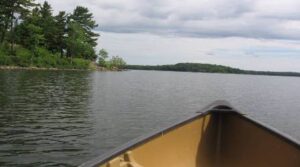 PLANNING SERVICES
The Municipal Planner is Mr. Peter Tonazzo, RPP, from Sault Ste. Marie.  If you have questions or concerns regarding severances, zoning issues etc. please contact the Municipal Office (705) 843-2033 to set up an appointment with Mr. Tonazzo.
PLANNING FEES
Council passed By-law #14-29 to establish new planning fees at the May 14th, 2014, Regular Meeting.
PLANNING FORMS
Application for Consent, including application guide FAQ's.
Application to Amend the Official Plan or Zoning By-Law
COMPREHENSIVE ZONING DOCUMENT & SCHEDULES
Please note that, as of October 15, 2018, the Municipality has not yet received the final versions of the Zoning Schedules.  When they are received, the Schedules below will be updated.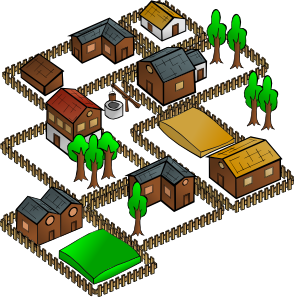 HURON SHORES OFFICIAL PLAN
The Official Plan, adopted by Council in 2008, has received final approval from the Ministry of Municipal Affairs and Housing (MMAH) and is now in effect.  To complete the Planning Program, the next step is for Council to implement the Comprehensive Zoning By-law.  Please watch for notices on this website and in local media outlets that will announce public meetings scheduled to ensure public input and to meet the requirements of the Planning Act.
To view the Official Plan and the attached Schedules please click on the links below.
Note:
* Schedule A5 and A6 must both be used in conjunction with the Schedule applicable to your property.
** Schedule A4 was missed in the application submitted to MMAH for approval.  Schedule A4 was adopted by Council and was always intended to be part of the Official Plan. As such, Council is in the process of Amending the Official Plan to include this Schedule.  All land use applications in this area shall be reviewed for compliance with Schedule A4.
Huron Shores Official Plan – Approved
OP Schedule A1
OP Schedule A2
OP Schedule A3
OP Schedule A3a
OP Schedule A4**
OP Schedule A5*
OP Schedule A6*
OFFICIAL PLAN AMENDMENT #1
Official Plan Amendment #1 (OPA #1) was initiated by the Municipality of Huron Shores with regard to Schedules A3a and A4.  A Public Meeting, as required under the Planning Act, was held Wednesday, April 25th, 2012, at 7:00 p.m. in Council Chambers.  Please click here to view the Public Notice for this meeting and the proposed schedule amendments. At the May 23rd, 2012 Regular Meeting, Council passed By-law #12-21 to Amend the Huron Shores Official Plan to be known as Huron Shores Official Plan Amendment No. 1.
Please click here to view all posts related to Official Plans and Documents.
PLANNING RESOURCES
The Ministry of Municipal Affairs and Housing (MMAH) has a number of resources to help individuals and businesses navigate the detailed and often confusing process of planning and zoning.  MMAH has developed  land use planning guides to assist individuals and new businesses understand the land use planning process in Ontario.
East Algoma Economic Development Strategic Plan – For details of the Municipal and the Regional Strategic Plans please visit the Economic Development Strategic Plans page.