Due to COVID-19 Huron Shores Public Library is only offering curb side pick-up until further notice.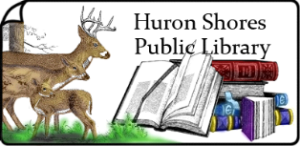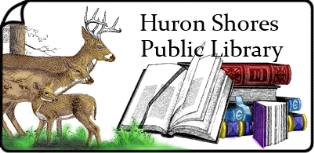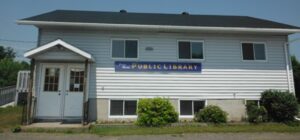 Huron Shores Public Library & CAP Site
10 Main Street
Mailing Address:  PO Box 460, Iron Bridge, P0R 1H0
Hours of Operation:  Tuesdays & Fridays, 1:00 p.m. – 7:00 p.m.
Phone:  705-843-2192
Fax:  705-843-2035 (Municipal Office)
E-mail:  hslibrary@hotmail.ca
Website: www.huronshores.olsn.ca
CEO/Librarian:  Mrs. Terri Beharriell
Services/Resources available include:  DVDs/Blu-Rays, audio books, Inter-library loan, Free Wifi, Free High-Speed Internet Access at any of the 7 computer terminals, wheelchair accessible facilities, and a meeting space available by reservation.  In addition, the Library hosts a monthly Book Club, a weekly Knitting Club (on Fridays), and beginning in 2019, a Crafting/Social Club meets on Tuesdays at 1:00 p.m. in the downstairs meeting room.  A sewing machine is available for use as well.
Also, personnel from Employment Solutions, Blind River, are available to meet with clients on Thursdays, twice a month, from 2:00 to 4:00 p.m., by appointment – Call 705-356-1611.
The Huron Shores Public Library was founded in 1974 when it was first called the Iron Bridge Public Library. It was to provide books for the reading pleasure, research, hobbies, etc. to the residents of Iron Bridge. In 1997 the C.A.P. Site was added to the library providing computers with internet access to the community. The Iron Bridge Public Library was changed to The Corporation of the Municipality of Huron Shores Public Library in 1999 when Iron Bridge amalgamated with the townships of Thompson, Day and Bright Additional, and Thessalon, thus opening the library to residents of each community.  During the summer of 2013 the Library was relocated from it's previous location of 10 John Street (a building shared with the Huron Shores Fire Station #2), to 10 Main Street, next to the Municipal Office. The current CEO/Librarian is Mrs. Terri Beharriell; she has held this position since January 1998.
Thessalon Public Library
187 Main Street,
Mailing Address:  PO Box 549, Thessalon, P0R 1L0
Hours of Operation:  Monday, Tuesday, Thursday, Friday:  1:00 p.m. – 5:00 p.m., 7:00 p.m.- 9:00 p.m.; Wednesday 10:00 a.m. – 12 Noon; Saturday 2:00 p.m. – 5:00 p.m.
Phone:  705-842-2306
Fax:  705-842-5690
E-mail:  thessalonlib@hotmail.com
Website:  www.thesslibcap.com
CEO/Librarian:  Norma LeBlanc
Services include:  Storytime for pre-schoolers & parents every Monday at 10:00 a.m.; Books on CD, MP3 and DVDs to inform & entertain; Tumblebooks for kids of all ages, accessible via internet at the library or at home through the library website; Seniors Book Club monthly every 2nd Thursday at 2:00 p.m.; Free high-speed Internet access, minimal fees charged for Faxing, Photocopying and Laminating; Meeting room available for rent; Service Ontario – monthly every 2nd Monday, by appointment, 1:00 p.m. – 3:00 p.m.