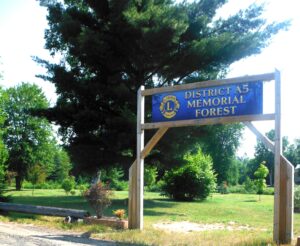 Lions Club Ball Park and District A-5 Memorial Forest
2 Northern Avenue
Iron Bridge, ON
Telephone (Hall) – 705-843-2667
Fax – 705-843-0725
Email – ironbridgelions@yahoo.ca
This public park is administered by the Iron Bridge Lions Club. There is a children's playground area and basketball court. The ball park plays host to the annual Iron Bridge Lions Club Community Days and Family Baseball Tournament each August. For more information please contact the Iron Bridge Lions Club.  The Lions Club Hall is located nearby at 10 Clarissa Street.
For more information re: Parks in Huron Shores, please visit the Parks and Boat Launch page of the site.