Events Calendar

EP Week: May 5-11, 2019 "Are You Ready?"
May 5, 2019

-

May 11, 2019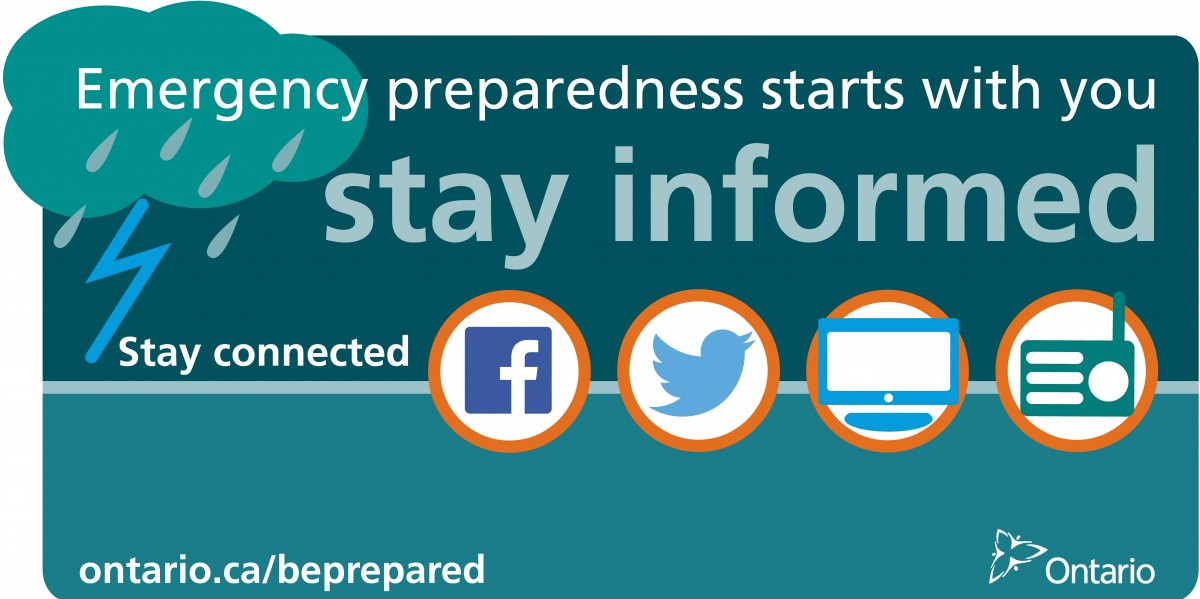 "Are You Ready?" Emergency Preparedness Week (EP Week) is an annual event that takes place each year during the first full week of May. This national event is coordinated by Public Safety Canada, in close collaboration with the provinces and territories and partners.
NOTE: Due to the current flooding situation in Ontario & Quebec, the province-wide test, originally scheduled for May 8 at 2:55 p.m. EST, will be postponed.  Alert Ready in Ontario is part of a national service designed to deliver critical and potentially life-saving emergency alert messages to Canadians. Check your phone's compatibility here and read FAQs and other information.  Please monitor Emergency Management Ontario or huronshores.ca for updates.
For more information, please visit emergencymanagementontario.ca/beprepared.