Events Calendar

OPP Golden Helmets
September 11, 2015 @ 7:00 pm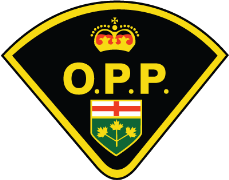 The East Algoma OPP will be host to the Ontario Provincial Police Golden Helmets Motorcycle Precision Team.  The team was formed in 1963 and every year they tour the Province of Ontario giving exhibitions of superb riding skills.
The 20-member team, comprised of OPP officers on regular patrol duties, consists of the Ride Master, Commentator, the motorcycle technician and 17 riders.  Each team member must have successfully completed a three week motorcycle course and at least one season on motorcycle patrol.
The motorcycles used by the Golden Helmets are Harley Davidson Police Specials.  They have 1690 c.c. engines and weigh 800 pounds.  These motorcycles are the same ones used on normal patrol.
The two performances scheduled are:
Friday, September 11, 2015 at 7:00 p.m. on Main Street in Thessalon
Saturday, September 12, 2015 at 1:00 p.m. on Marks Street in Hilton Beach
"During the 30 minute performance the riders will take their machines through a series of complex patterns, demonstrating the maneuverability of the machines and the riders' skills. This is a presentation you will not want to miss" shares Staff Sergeant Richard Riopelle