Events Calendar

Special Public Meeting
February 13, 2019 @ 7:00 pm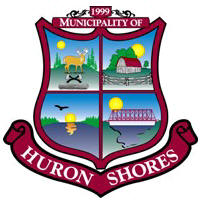 The Corporation of The Municipality of Huron Shores will hold a Public Meeting on February 13, 2019 at 7:00 P.M. at the Municipal Office in Iron Bridge to consider the proposed Official Plan and Zoning Amendments pursuant to the requirements of Section 17 and 34 of the Planning Act, R.S.O 1990, as amended.
An Official Plan amendment application No. 2019-OPA-01 and Zoning amendment application No. 2019-Z-01 has been received for land at 22550 Highway 17, described as CON 1 SPT LOT 1 RP; AR-1126 PART 1 PCL 6624 AES, Gladstone Township.
Please click on the link below to view the Public Notice and Key Map.
The Regular Meeting of Council will convene following adjournment of the Special Public Meeting.  The Agendas for both meetings will be posted Monday, February 11/19.