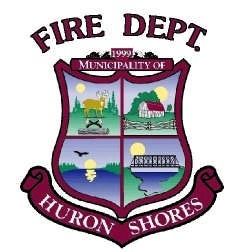 Reminder – Fireworks are not permitted during a Municipal Fire Ban or Provincial Fire Restriction and it is YOUR responsibility to verify there are no restrictions before lighting fireworks.
Setting Up:
Read the instructions, cautions and warning labels on each firework item.
Unused fireworks should be stored in a non-humid environment, with a consistent temperature in a cardboard box. Keep fireworks away from direct heat, flames and lit cigarettes.
Set up outdoors in a clear, open space. To ensure stability light fireworks on a hard, flat and level surface.
Make sure the direction of the wind is blowing away from the spectators and combustible materials.
Check each firework label for safety distances; ensure all spectators are at least the safety distance away from the display, keeping special supervision on children.
Have a bucket of sand, supply of water and a working fire extinguisher on hand.
Fireworks Show:
Only adults (18 years or over) should handle the fireworks.
If you are impaired (alcohol or drugs) do not handle the fireworks.
Light only one firework item at a time.
Wear protective eye glasses and gloves. Light at arm's length and then stand back.
Never lean over the fireworks and keep hair and clothes away from fire sources.
Never attempt to re-light a "dud" or defective firework.
Never hold a lit firework item in your hand.
Henk VanDelft
Fire Prevention Officer
(705) 843-2033