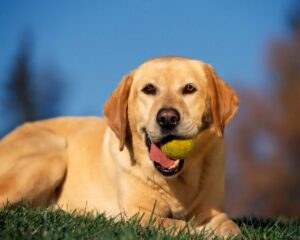 Dog Tags are issued from the Municipal Office and are valid for the calendar year:  January 1st to December 31st.  The fees are as follows:
$5.00 each for non-neutered/spayed dogs
$3.00 each for neutered/spayed dogs
$25.00 for kennel licences
**You must show current proof of rabies vaccination prior to obtaining a dog tag.**

It is a dog owner's responsibility to ensure that pets are kept securely on their own property or leashed and under control of a responsible individual when off the property.  Should the family pet wander away from home or become lost, a dog tag will help to identify it.
View the PDF copy of By-law #00-08 regarding the licensing of dogs, responsibilities of owners, and fees for infraction of the by-law (to Rotate Document:  Right-click, select Rotate Clockwise or press Shift+Control+Plus).
Owners of pets falling  under the definition of Dangerous Dogs are to register those pets with the Municipal Office.
In addition, in order to address the keeping of exotic animals or animals that may pose a danger to persons, domestic pets and/or livestock, the Municipality has passed By-law #13-56, the Prohibited Mammal and Reptile Species By-law.