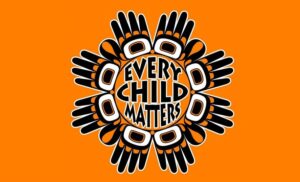 September 30, 2021 marks the first day of National Day for Truth and Reconciliation. This is a day to reflect on the tragic and painful history of the 140 Federally run Indian Residential Schools that were operated from 1831 to 1998; as well as and remembering the lost children who did not make it home, and to honour the survivors, communities and families.
September 30 is also known as Orange Shirt Day. Orange Shirt day relates to Phyllis Webstad, a Northern Secwpemc (Shuswap) from the Stswecem'c Xgat'tem First Nation, who was stripped of her new orange shirt her first day of school. The orange shirt represents the stripping of culture, freedom, and self-esteem children experienced from generation to generation.
If you would like to learn more about diverse cultures, voices, experiences and stories of the First Nations, Inuit, and Métis peoples, please follow the links below
Begin your learning journey (rcaanc-cirnac.gc.ca)
https://legacyofhope.ca
https://nctr.ca/…/teaching…/residential-school-history/
https://education.afn.ca/…/learnin…/residential-schools/
https://www.cbc.ca/parents/learning/view/how-to-talk-to-kids-about-national-day-for-truth-and-reconciliation?