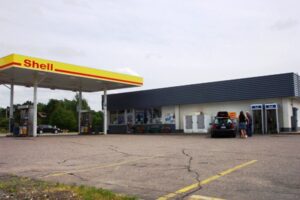 Sun Ray Cafe & Convenience Store
22263 Highway 17
PO Box 508
Iron Bridge, ON   P0R 1H0
Telephone – 705-843-0003
Contact: K. Singh
Hours of Operation: Open Daily  7:00 a.m – 10:00 p.m.
Gas (Use our latest technology pumps with "Pay At Pump Facility" using your Debit or Credit Card!), Video rentals, Lotto, ATM, Food items, Payphone + More!
If we don't have it, we will get it for you.